Titan Web Agency, a Utah Based SEO Company: Utah SEO Company
Titan Web Agency, a Utah Based SEO Company
SEO Services for Utah Companies
Titan Web Agency is proud to help our Utah clients grow their businesses through the use of local SEO services. We're also fortunate to work with clients all over the country to help them zero in on what customers want and need in order to rank better on search engines and grow their businesses. We specialize in helping small and medium-sized businesses understand the importance of local search engine optimization and have a clear plan for success. For Utah businesses, SEO is an integral tool to improve search rankings and drive traffic to your site, ultimately bringing in more customers so you can reach your business goals.
What you can expect when you work with our Utah SEO Agency
When you work with our SEO Company in Utah, we strive to ensure that your experience lives up to your expectations. Our team provides:
An effective SEO campaign to bring targeted, local traffic
A proven campaign launched exclusively to your target audience
Brand awareness to help you become recognized in your industry
A strategic partnership where we cater to your specific needs
You'll find our small team of professionals to be courteous, curious about your business, and eager to help you improve your SEO. When you come onboard as a client with Titan Web Agency, you'll have an opportunity to go over your business with a fine-tooth comb so that we can come to fully understand what you want to achieve and how SEO can help you reach your goals.
What Our Clients Say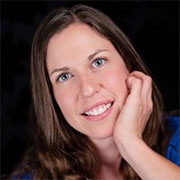 I worked with two SEO companies prior to hiring Tyson and had limited or no results. Tyson had me ranking in the first three pages for very competitive search terms within two months. I would recommend him unless you are one of my competitors!
Michelle L. Mental Health Counselor
Titan Web Agency was a great company to work with. We wanted a company that would give us that personal touch and create an amazing website for us. We were super happy with the results we received from Tyson. Tyson is very personable and was very thorough in getting our website up.
Jason T. Owner-Canyonland Jeep & Car Rentals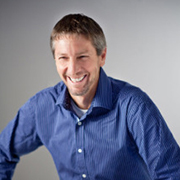 I was looking for an SEO and web development company to help my firm SEO and to refresh our on-line profile. I interviewed 6 different companies. Through that process I met Tyson who was the only one who listened to my story and what I would looking for. He provided a personalized proposal and focused on solving my issues and meeting my goals. I have been working with him for several years now and I find him to be responsive, creative, innovative, and motivated to help me accomplish my goals. I would and have recommended him to anyone.
Troy Martin CPA, Shareholder at Cook Martin Poulson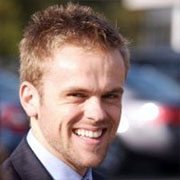 I've known Tyson personally for ~5 years, but only just recently had the opportunity to work with him. I've found him to be supremely competent, knowledgeable and timely in both his execution of work and communication. In the sometimes-murky world of digital marketing and SEO, Tyson's professionalism is refreshing. Look at the list of services provided by Tyson and Titan Web Agency: I wholeheartedly endorse him for anything now-listed or that he may yet list in the future.
Jake L. Orca Health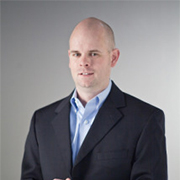 We've been working with Titan Web Agency for a couple years. We love working with them, and are confident in their abilities, They pro-actively make recommendations to help us achieve our business goals. They have helped us go from wondering what our marketing investment is doing, and how it is actually helping our bottom line, to helping us create content to attract leads, and providing the reporting needed.
John Adams Shareholder at Cook Martin Poulson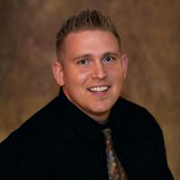 Tyson, Has help take my Chiropractic practice to the next level of Marketing. His strategies have honestly made a drastic difference to my business. He is super easy to work with and responds very quickly when I have a concern or question. If you have questions regarding my experience with Tyson and Titan Web Agency, He is an SEO GENIUS.
Eric Brown D.C. at Creekside Chiropractic
Local SEO Services in Utah
One of the many services we provide at Titan Web Agency is to provide local SEO for Utah businesses that want to reach their communities and surrounding areas. Local SEO is one of the most effective techniques you can use to reach your local target audience and become a local Utah business leader.
Learn more about our local SEO services in Utah.
With such a focus on doing business online, small and medium-sized businesses often overlook the opportunities right at home. Being able to be found online is vital to your overall success if you do business in Utah. Because consumers take to the internet to search for businesses, new and relevant information related to your business should be available at their fingertips.
Get Found with Local SEO Services from Titan Web Agency
We're proud to serve our wide range of clients in the Utah area and beyond. Check out our portfolio to see some of the Utah businesses we serve. We have Utah search engine optimization clients in the following localities:
Salt Lake City
Moab
St. George
Park City
And more!
Titan Web Agency serves clients regionally and nationally, as well as internationally. It's important to our organization that we work with clients whose values align with ours. As part of our onboarding process, we'll help you determine the right approach for your SEO campaign and ensure that it is aligned with your vision for your company as well.
When working with us, you can expect candid and useful conversations to help you grow your business. While improving your search engine optimization is not a fast process, it can yield impressive results over time. We track progress, make adjustments, and provide updates and reports to your team so you can continue to make informed decisions about your business. Don't leave your SEO to chance. Contact our Utah-based SEO company today.
We Build a Custom Package for Your Needs
We've been helping companies rank locally for some time and have come to find that a one-size-fits-all approach doesn't always work. That's why we take the time to build a campaign that is right for you and is based on your business goals. While it might seem like SEO services are all the same, ours stands out because of our unique approach to focusing on you and your business, and not assuming all small businesses are the same. We understand the struggles that go in to a highly-competitive market and help our clients find the right combination of services to help them rank on search engines in a meaningful way. What's more, we offer ongoing services so that your results can be maintained, updated, and improved over time - all with detailed tracking and reporting. Information drives decisions. Let us help you be informed and get found.
Contact Titan Web Agency
Contact us today and let our Utah SEO company help you become a titan of your industry.