Review
Management
Bad reviews are detrimental to your business, but bad reviews online can be enough to make you want to close up shop. Spreading like a bad virus, poor online reviews can overtake your ability to be an industry leader as well as change clients' decisions about whether or not to do business with you. And like a virus, there's no quick fix or easy cure.
Salt Lake City, UT's leading review management experts at Titan Web Agency can help alleviate any problems your company has. We specialize in helping dental, and other healthcare practices get back on their feet after poor reviews have hurt their reputation online, affecting their sales, and tarnished their brand's reputation. These blemishes are rarely ever representative of the business itself; they're usually a reflection of mismanaged social media platforms, review sites, and local search campaigns.
This is where Titan Web Agency swoops in. Whether you've found a few bad reviews or you're simply trying to build up a rock solid online presence, we're here to help. In fact, it's smart to begin managing your online reputation before it's too late. Businesses looking to relocate, expand, or offer new products or services open the doors to a flood of reviews. While you're busy running your business, you'll need someone to keep naysayers from preventing potential sales. Here's how we do it:
Preventative management.
Instead of waiting for bad reviews to consume your name we maintain the proper online presence. With a bottom up approach it's possible-and easiest-to avoid these problems before they arise.
Bottom-up supervision.
Allowing patients to voice their opinions is valuable to both your office and its overall online presence. But allowing your sales to go down the drain based on a few bad reviews is dangerous. We focus on effective dental review management techniques to ensure the happiness of both you and your client.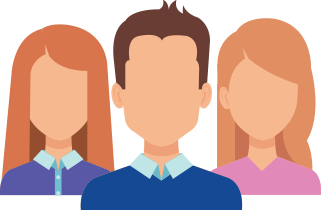 Optimizing negative reviews.
Sometimes there are more concrete reviews that don't allow an opportunity for preventative management. By simply focusing on addressing those and engaging with review audiences, we're able to increase your conversions and, subsequently your sales.
Combining our review management for dentists with our local search services can help further your reputation as a local authority. For those brick and mortar stores whose success is entirely based on word of mouth, we offer just the right combination of review management and local search campaigns.
Businesses owners have enough on their plate without having to worry about monitoring and engaging online reviews. Easing the backlash of a few poor comments isn't easy, but it's effective and vital to your success. If you're overwhelmed with the thought of tackling each one, give us a call today and let us help you become a Titan of your industry.
If you need help with your online reputation, contact us today.
We worked with two SEO companies prior to hiring Tyson and had limited or no results. Tyson had me ranking in the first three pages for very competitive search terms within two months. I would recommend him unless you are one of my competitors!

Michelle L