Pay Per Click
for Dentists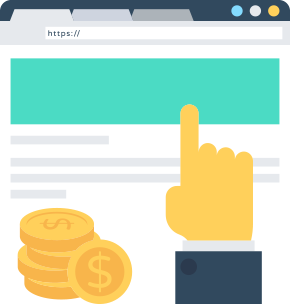 Pay per click campaigns for dentists offer everything that healthcare professionals need to boost their online presence and improve their digital marketing. Think of it as an all in one approach to increasing clicks, conversions, and subsequently, sales. It's especially valuable to those businesses looking to get in front of potential patients in a quick timeframe. In our opinion, PPC campaigns are something that every dental marketing campaign.
Which of the following stages is your practice in?
Established with new products or services.
Pay Per Click can benefit your office by providing your dental services and other information to your target audience quickly. If you're thinking of offering a new procedure or opening another location, PPC for dentists are without a doubt, one of most effective approaches to get more potential patients. What better way is there to let your patients & potential patients know you're available and taking on new treatment cases? A well thought out and planned dental PPC campaign can be one of the best ways to grow your practice through the acquisition of new patients.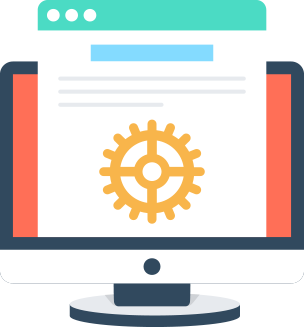 Growing quickly.
Expansion is a beautiful thing, especially when you've got Pay Per Click ads to do the dirty work for you. Not only does it advertise for you, but it also allocates valuable information about your newest demographics. By managing your campaign, our dental PPC professionals can help you get in front of your target audience by going right to where they are-the search engines. Find those that have an urgent need for services and who are looking for a new dentist.
New & enthusiastic.
SEO is valuable, but it's not all you need to succeed. New businesses, especially new dental practices should take advantage of the power of Google's vast reach as part of their dental marketing strategy by using Google Ads. This approach gets your business' name to potential patients quickly and efficiently. If you want more time to focus on opening up office, Pay Per Click advertising is just what your business needs. The beauty in Pay Per Click campaigns is their instant results - Your ads can be on Google's search engine results within hours. The downside is that it requires consistent management to bring you the best ROI and the most effective results, but no worry! We've got you covered when it comes to managing PPC campaigns for your dental practice. Titan Web Agency's Pay Per Click management team is the solution to that problem, ensuring you get a positive return on investment and market your dental services in a way that is consistent with your brand, and ultimately bringing in what matters - new patients.
Tyson's web analysis resulted in immediate results for us by boosting traffic and revenue with a few easy fixes. As well as long term strategic ideas to make the site more user friendly, generate more traffic, revenue and better branding. I recommend Tyson to anyone.

ANNE A. | DENTIST
Your business needs someone to set, manage, and optimize measurable goals that bring results. From bidding on keywords to creating beautiful landings pages, to managing your PPC ad spend, our team has proven time and again that we're ready to go to bat for you. We crate a beautiful landing page for your PPC campaign, as well as taking on the technical challenges, performing the often overlooked keyword research, creating ad extensions, competitor research, demanding maintenance, and bottom-line focus so you can get back to business as usual. Pay Per Click management with Titan Web Agency provides dental offices, and other doctors and healthcare practices with a sense of relief. We don't jump in and take over - We work with you to provide the results your company deserves. By providing reliable, accessible professionals, we're able to give medical professionals the boost to their PPC ads that they need. If you are ready to start or want more information about PPC for dentists, then contact us today for a free consultation.
We had hired Tyson to create a new website and work on our SEO going forward. He impressed us early with his attention to detail and often finishing before the deadline. He was consistent on the entire project and his results were beyond what we expected. Tyson, continues to perform SEO functions for our company, and I know I can count on the results he provides.

SCOTT S.
Contact Us