About Titan Web Agency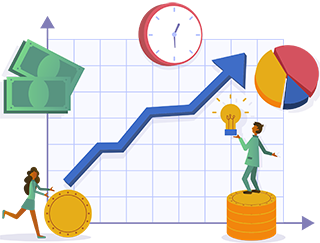 Tyson Downs
Owner
Tyson Downs is the owner of Titan Web Agency, a premier digital marketing and design firm specializing in the dental industry.
With over 10 years of digital marketing experience, Tyson is recognized as a well respected & often quoted expert in dental marketing – helping practices expand their online presence, attract new patients, and grow their business. He started Titan Web Agency after seeing a need for more effective, tailored digital services in the dental sphere.
Titan Web Agency has always believed in the following:
We don't compromise quality
We don't recommend anything that isn't needed
We give personal attention to each project
We offer fair, honest, transparent pricing
Earning your business each day
Under Tyson's leadership, Titan Web Agency has partnered with countless dental office (as well as numerous mental health professionals, attorneys, and home service industries) nationwide to increase their visibility and success through the creation of a high converting, Google loving website, local SEO, pay-per-click management, branding, and rebranding, and more. Titan Web Agency has regularly been named one of the top dental marketing firms.
Tyson stays current on the latest trends and technologies to provide cutting-edge, customized strategies for dentists. He takes a hands-on approach, working closely with each client to understand their unique goals and challenges.
Outside of digital marketing, Tyson is a dedicated family man and father of 5 children, including a son with special needs. He has two boys that play sports at the local high school, a daughter that is in cheerleading and plays the cello, another daughter that works with children on the autism spectrum, and a wife that is a private cello teacher.
He has an entire remote team available at his (and your) disposal, including copywriters, designers, web developers, SEO experts, content strategies, and more.
You can read more about the results Titan Web Agency gets for their clients, as well as read what their clients have to say.
Healthcare Marketing Specialists
The difference between a good dentist and a bad dentist: their commitment to excellence. It's their passion, skill, and determination, small business owners are determined to knock down every obstacle almost entirely on their own. My goal at Titan Web Agency is to provide the best, highest quality services available. From dental websites to dental SEO. From websites for doctors to doctor SEO. No matter what the service, the goal is the same, to help you build your brand and to dominate your local market.
To level the playing field so your business can compete. To build profitable practices through effective, up to date strategies. In short, to help our clients to Achieve Greatness.
Our Mission
Titan Web Agency's mission is to see the doctors we work with reach their full potential. The problem we see most often is they try to do it all: pursue their passion, run their practice, and try to maneuver the nonstop world of digital marketing. Rather than having to keep up with the unpredictable yet vital trends in online marketing, healthcare professionals should be able to focus on their passion, and patient care, and not having to keep up with Google's ever changing algorithm. As a dedicated dental web marketing company, in beautiful Salt Lake City, Utah, we offer the best of both worlds availability and ingenuity. We strive to be the best, most reliable agency for healthcare practitioners, and we apply this mindset every day.
Core Goals
Properly Portray Our Clients Brand Online
Increase Our Clients Online Presence
Dramatically Increase Phone Calls & Incoming Leads
Increase Revenues & Profitability
Take Our Clients to the Next Level; to Achieve Greatness
We're not the online marketing agency that supposedly specializes in all businesses. We don't work with all industries, we don't work with all business types, and as a result, we are able to focus on local seo for dentists and their needs inside and out. We eat, sleep, breath healthcare marketing. We believe that by pursuing our passion, we can make it easier for you to pursue yours. Let us help you become a titan of your industry today. We'll help you Achieve Greatness.