Websites for Doctors, Dentists, & Healthcare Professionals
Websites for Dentists, & Other Healthcare Professionals

Titan Web Agency, a Utah Web Design company, provides the best in dentist websites, and other
healthcare professionals
, so you can stand out from your competition. Our approach to design makes navigation easier and conversions more definitive. We design a journey for your potential patients by streamlining the look at feel of your dental website. Our user-experience approach takes the thinking out of website visits. That's right: Visitors want to be told what to do. By designing an overall flow we guarantee your website will be both appealing and effective. This intuitive approach to web design ensures a distinct and functional website for you and your patients.
We work primarily with dentists and other doctors in building them beautiful websites, but we also work with other healthcare professionals. This strategic focus allows us to narrow down on your industry and get to know your unique needs and challenges. You see, we are immersed in dental online marketing and best practices each and every day! (We work with other industries on a case by case basis). Titan Web Agency has been helping medical professionals catapult their conversion rate to bring in more business by using our proven, step-by-step approach in building websites for dentists:
I have practiced dentistry for 38 years and in that time I have had 5 websites. I have worked with several SEO companies, and Tyson Downs is by far the most knowledgeable and proactive in this field... Hiring Titan Web Agency is the best choice I made in 2013. You are indeed a pleasure to work with. Dustin Nelson, DDS
User-Experience Optimization
We don't design websites for dental professionals based solely on looks, we design based on user experience. By offering an engaging online environment for your potential patients, you'll be able to utilize your website to its fullest potential. Bringing people to your site is one thing, keeping them coming back is another.
SEO-Based Dental Web Design
From start to finish we design your website based on innovative search engine optimization techniques from the ground up. Rather than wait until your site is complete, we begin optimization before we even lay the first line of code. Some may say that
SEO is built into the very DNA
of our dental websites. This method guarantees the most effective approach to increasing traffic, allowing you to focus on your patients, while we focus on getting traffic to your website.
Empathizing With Your Target Audience
It's not just about knowing your target audience, it's also about being your target audience. Developing a website based around their needs is exactly how we blend quality with quantity.
Studying Your Industry
Every practice is different, which is why we take a specialized approach to understanding what it will take to have your business appear as an industry leader. Let's face it, people want to do business with doctors that they feel are leaders, innovators, and at the top of their game. It's essential that your website portrays this.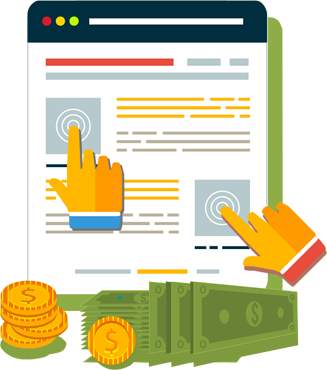 Solidifying Your Conversion Goals
Every dentists' website should be built on a foundation of its analytics, and yours is no different. By designing a site based around your objectives we guarantee your site will be working for you.
Personifying Your business
No business is complete without a brand persona, and that's where the visual design comes in. By understanding what makes your office unique, we make your website more personal and your service more valuable. Your website is an extension of your business, and it ought to represent you well. We know it's no longer a question of if you have a website, but how effective is it. By taking the guesswork out of efficient design with our years of experience we always exceed our clients' expectations. Contact us today and let us help you become a TITAN of your industry.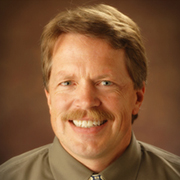 Adrian Vande Merwe, DDS
It's hard to come by an SEO or marketing company you can trust. But we feel as if we've done just that with Titan Web Agency. When we started working with them, we were fairly happy with our rankings in Google. We had been paying MUCH more and felt like they just plugged us into their formula. That has been shown to be true because they're still sending us their monthly report! Titan actually increased our already good rankings, and provide us with detailed information on the number of leads that came in through the website each month.
Contact Us