Besides doing a great job on the SEO, Tyson helped put a new face on our practice with a new logo and website. I couldn't be happier!
Craig Barney
Kennewick Dental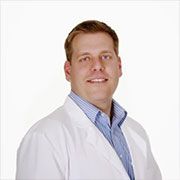 Tyson has used his expertise to dramatically increase our web presence over a relatively short period of time. His SEO services are essential in today's market.
Brian A.
Attorney at Anderson Law
I've known Tyson personally for ~5 years, but only just recently had the opportunity to work with him. I've found him to be supremely competent, knowledgeable and timely in both his execution of work and communication. In the sometimes-murky world of digital marketing and SEO, Tyson's professionalism is refreshing. Look at the list of services provided by Tyson and Titan Web Agency: I wholeheartedly endorse him for anything now-listed or that he may yet list in the future.
Jake L.
Orca Health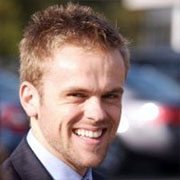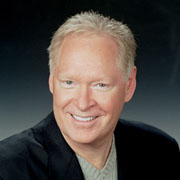 I have practiced dentistry for 38 years and in that time I have had 5 websites. I have worked with several SEO companies, and Tyson Downs is by far the most knowledgeable and proactive in this field... Hiring Titan Web Agency is the best choice I made in 2013. You are indeed a pleasure to work with.
Dustin N.
Dustin Nelson, DDS
It's great when you can trust someone like Tyson to do a professional job. We were treated great and we really appreciate being able to collaborate during the artistic process. Great service and a fantastic designer, how can you lose?
Eric W.
Owner-Precision BIM
Tyson's web analysis resulted in immediate results for us by boosting traffic and revenue with a few easy fixes. As well as long term strategic ideas to make the site more user friendly, generate more traffic, revenue and better branding. I recommend Tyson to anyone.
Anne A.
Lodge Owner
Tyson worked well for my company, creating a new website and helping improve its visibility in organic web searches. He is reliable and trustworthy.
David Sycamore
Parkway ENT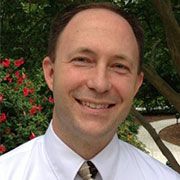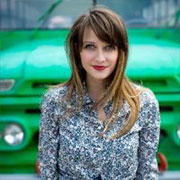 Titan Web Agency tackled my website redesign and transfer from Blogger to self-hosted WordPress. Tyson was a great communicator throughout the entire process, and his team worked odd hours to get the job done before my launch date. Titan Web Agency delivers.
Aubry L.
I worked with two SEO companies prior to hiring Tyson and had limited or no results. Tyson had me ranking in the first three pages for very competitive search terms within two months. I would recommend him unless you are one of my competitors!
Michelle L.
Mental Health Counselor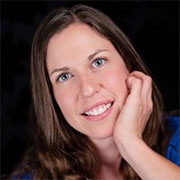 We had hired Tyson to create a new website and work on our SEO going forward. He impressed us early with his attention to detail and often finishing before the deadline. He was consistent on the entire project and his results were beyond what we expected. Tyson, continues to perform SEO functions for our company, and I know I can count on the results he provides.
Scott S.
Property Management Company Owner
Tyson did a great job designing the website for our company. He was very patient while dealing with our busy schedule. Tyson was very helpful and our final product speaks for itself.
Josh A.
Property Management Company Owner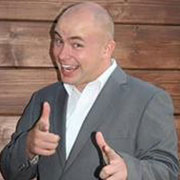 Titan Web Agency was a great company to work with. We wanted a company that would give us that personal touch and create an amazing website for us. We were super happy with the results we received from Tyson. Tyson is very personable and was very thorough in getting our website up.
Jason T.
Owner-Canyonland Jeep & Car Rentals
Tyson did a great job for a great price. My business has benefitted from the job he has done from design to maintenance and SEO. I will continue to use him.
Jeff W.
Owner Dynamic Painting Systems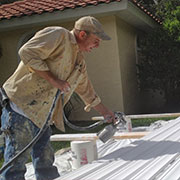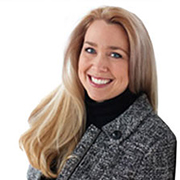 We started working with Titan Web Agency in May of last year after we noticed that search rankings weren't near as good as they used to be. In fact, we had dropped off of page 1 for most of our important search terms. From the beginning, we were impressed with their responsiveness and follow through. Within a month, we started getting some page 1 rankings back, which led to more new patient inquiries. Our rankings have steadily increased, and now we are ranking #1 for at least 10 different search terms. Our incoming web leads have continued to rise during this time, allowing the practice to grow. We are happy with our decision to work with Titan Web Agency on the online marketing for our dental practice.
Melinda Harr
Melinda Harr, DDS
Anderson Dental has been working with Titan Web Agency for about 4 years now on our dental marketing. We appreciate their responsiveness and flexibility with whatever we need done. They've built us a beautiful website, helped us with our social media and SEO. We appreciate our working relationship with Titan Web Agency and look forward to working with them for many years to come.
Angela Tate
Office Manager, Anderson Dental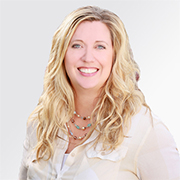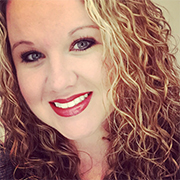 We've been working with Titan Web Agency for a little over a year now with our online marketing for our substance abuse & mental health treatment facility. With our previous company, it was not only hard to see results, but we didn't even know what, if anything they were doing. Titan Web Agency has been completely forthcoming and responsive with all of our requests. Not only did we see near immediate rankings increase, but since then have continued to get more traffic to our website, and be able to increase our exposure online, which has resulted in more new clients for our facility. They even provide lead tracking so we know how many leads we are getting and from what source. I appreciate working with Titan Web Agency for our online marketing and would recommend them to anyone.
Kyearra Morris
Marketing Manager, VizOwn
I was looking for an SEO and web development company to help my firm SEO and to refresh our on-line profile. I interviewed 6 different companies. Through that process I met Tyson who was the only one who listened to my story and what I would looking for. He provided a personalized proposal and focused on solving my issues and meeting my goals. I have been working with him for several years now and I find him to be responsive, creative, innovative, and motivated to help me accomplish my goals. I would and have recommended him to anyone.
Troy Martin
CPA, Shareholder at Cook Martin Poulson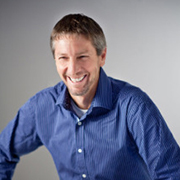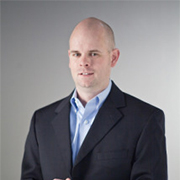 We've been working with Titan Web Agency for a couple years. We love working with them, and are confident in their abilities, They pro-actively make recommendations to help us achieve our business goals. They have helped us go from wondering what our marketing investment is doing, and how it is actually helping our bottom line, to helping us create content to attract leads, and providing the reporting needed.
John Adams
Shareholder at Cook Martin Poulson
Tyson, Has help take my Chiropractic practice to the next level of Marketing. His strategies have honestly made a drastic difference to my business. He is super easy to work with and responds very quickly when I have a concern or question. If you have questions regarding my experience with Tyson and Titan Web Agency, He is an SEO GENIUS.
Eric Brown
D.C. at Creekside Chiropractic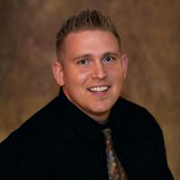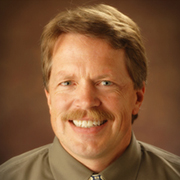 It's hard to come by an SEO or marketing company you can trust. But we feel as if we've done just that with Titan Web Agency. When we started working with them, we were fairly happy with our rankings in Google. We had been paying MUCH more and felt like they just plugged us into their formula. That has been shown to be true because they're still sending us their monthly report! Titan actually increased our already good rankings, and provide us with detailed information on the number of leads that came in through the website each month. This allows us to better see where our investment is going and what we are getting in return. We appreciate their responsiveness and always timely follow up. If asked for a marketing company we could endorse, or recommend, it would without a doubt be Titan Web Agency. They are a pleasure to work with.
Adrian Vande Merwe
Adrian Vande Merwe, DDS
In the two years we've worked with Titan Web Agency in marketing our drug rehab facility, we've been extremely pleased. The challenge has always been getting in enough patients to our rehab facility. Our previous marketing company just wasn't able to get us where we needed. So, we looked around and decided to move to Titan Web Agency. Since we've started working together, we've noticed our leads have gone up considerably. Our website rankings are up, our website traffic is up, and our incoming leads are much higher than they were with our previous company. In fact, by last count, we had over 60 of our important search terms that we ranked on page 1 of Google for. We love that Titan and their team is extremely responsive to our needs and requests. We never have to wonder what they are doing, or wonder when they will get back to a call or email. They are very responsive, easy to work with, and best of all, we can count on them to get the results that we want and need. I wouldn't hesitate to recommend Titan Web Agency to anybody looking to improve their online presence and grow their business.
Anonymous
Co-Owner Drug Recovery Center