Episode 49: How You Can Take Your Online Marketing to the Next Level
Episode 49: How You Can Take Your Online Marketing to the Next Level
In this episode, Tyson tells you how to make your good online marketing campaign, "great."
What was discussed?
Quote for the day is: "Problems are not stop signs, they are guidelines." -Robert H. Schuller.
5 ways to take your online marketing to the next level:

Make your website mobile friendly.
Know your target audience.
Focus on social media, and consider using ads to grow your audience.
Focus on your content, making sure it provides value and is good enough that you have no problem putting your name behind it.
Make appropriate adjustments-test, test, test.

Almost 50% of website traffic comes from mobile devices, so make sure that your website is compatible.
Use your website as a medium to speak to your target audience.
Do more than just set up a Facebook page: really focus your social media.
Create high quality content.
Make adjustments as necessary to keep improving: review, run performance tests, and rethink.
Learn more about
Facebook Ads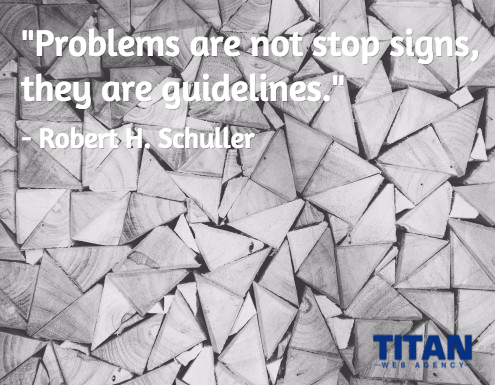 Podcast: Play in new window | Download