SEO and Web Design for Drug Rehab Centers
SEO and Web Design for Drug Rehab Centers
Drug Rehabilitation Facilities Online Marketing
For today's drug rehabilitation facilities, online marketing is of utmost importance. Not only must you get the word out about your treatment center online, but you must deploy a carefully constructed campaign which emphasizes your professionalism and reputable standing in your field. In other words, you don't want to hire some fly-by-night SEO firm that will end up making your facility look unprofessional and getting your website blacklisted. Marketing and SEO for drug rehab centers is a very specific field, and it is important to hire a marketing firm with experience in the healthcare industry. That's where we come in.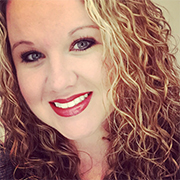 Kyearra Morris
Marketing Manager, VizOwn
We've been working with Titan Web Agency for a little over a year now with our online marketing for our substance abuse & mental health treatment facility. With our previous company, it was not only hard to see results, but we didn't even know what, if anything they were doing.
Titan Web Agency has been completely forthcoming and responsive with all of our requests. Not only did we see near immediate rankings increase, but since then have continued to get more traffic to our website, and be able to increase our exposure online, which has resulted in more new clients for our facility.
They even provide lead tracking so we know how many leads we are getting and from what source. I appreciate working with Titan Web Agency for our online marketing and would recommend them to anyone.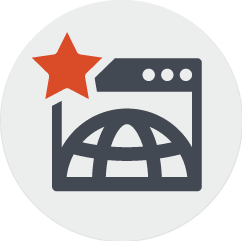 Online Advertising for Drug Rehab Centers
Our healthcare marketing firm provides multiple online marketing services for drug rehabilitation facilities and addiction treatment centers. Click on the link to learn more about each service.
Websites for Substance Abuse Centers
Titan Web Agency has specific industry expertise designing online marketing campaigns tailored to healthcare professionals, including substance abuse treatment centers. Among the most important components of marketing for drug rehabilitation facilities is your website. Effective web design isn't just about making something that looks nice – it's about emphasizing your company's strengths to put your best foot forward. Our drug rehab center website design focuses on creating a functional, beautiful, search engine-optimized website that demonstrates your company's professionalism and expertise. Not only will your website attract more traffic, but it will result in higher conversions as well. To learn more about our healthcare website design services, contact us for a
free consultation
.
Problems We Solve
Here are some common
problems we solve
for medical practices, including drug and alcohol treatment centers:
Unacceptably low search engine rankings
Website not showing up in local search
People have trouble using or accessing your website
You don't know how to best use your website to attract patients
You need help getting started on social media
You've tried SEO in the past but weren't successful
Another residential treatment center in your area has better marketing than you or is more popular
Your drug rehabilitation facility has bad reviews online
For these and other problems having to do with your substance abuse center marketing efforts or website, feel free to
give us a call
to find out how we can help.
Co-Owner Drug Rehab Center
In the two years we've worked with Titan Web Agency in marketing our drug rehab facility, we've been extremely pleased. The challenge has always been getting in enough patients to our rehab facility. Our previous marketing company just wasn't able to get us where we needed. So, we looked around and decided to move to Titan Web Agency.
Since we've started working together, we've noticed our leads have gone up considerably. Our website rankings are up, our website traffic is up, and our incoming leads are much higher than they were with our previous company. In fact, by last count, we had over 60 of our important search terms that we ranked on page 1 of Google for.
We love that Titan and their team is extremely responsive to our needs and requests. We never have to wonder what they are doing, or wonder when they will get back to a call or email.
They are very responsive, easy to work with, and best of all, we can count on them to get the results that we want and need.
I wouldn't hesitate to recommend Titan Web Agency to anybody looking to improve their online presence and grow their business.
Online Marketing Resources for Drug Rehabilitation Facilities
Our
online marketing blog
contains lots of useful information on how medical practices such as drug and alcohol treatment centers can expand their online reach to bring in new patients. Here are some blog posts you might find useful for marketing your drug rehabilitation facility.
blog.
Contact Us