Online Marketing for Accounting Firms
Online Marketing for Accounting Firms
If you are wanting new clients, then you need a strong web presence, and online marketing for accounting firms, when done properly, is one of the best ways to get those new clients. Internet marketing beats traditional outbound marketing in both cost-effectiveness and actual results. Specifically, online marketing generates 3 times as many leads and costs 60% less than traditional marketing.Why is online marketing for accountants so effective? Simply put, digital marketing generates a lot of leads because the majority of people use the Internet rather than any other resource to find a product or service they may be interested in.
With our help, your accounting website will be clean, modern, easily-navigable, and filled with unique, engaging content- all of which will propel you to the top of the search rankings. A properly managed site will allow you to reach people that you would never have otherwise.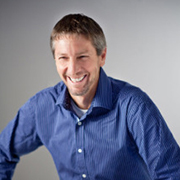 Troy Martin
CPA, Shareholder at Cook Martin Poulson
I was looking for an SEO and web development company to help my firm SEO and to refresh our on-line profile. I interviewed 6 different companies. Through that process I met Tyson who was the only one who listened to my story and what I would looking for. He provided a personalized proposal and focused on solving my issues and meeting my goals. I have been working with him for several years now and I find him to be responsive, creative, innovative, and motivated to help me accomplish my goals. I would and have recommended him to anyone.
Online Marketing Services for Accountants
We offer a wide selection of online marketing services for CPA's, including: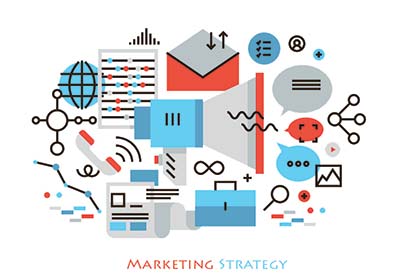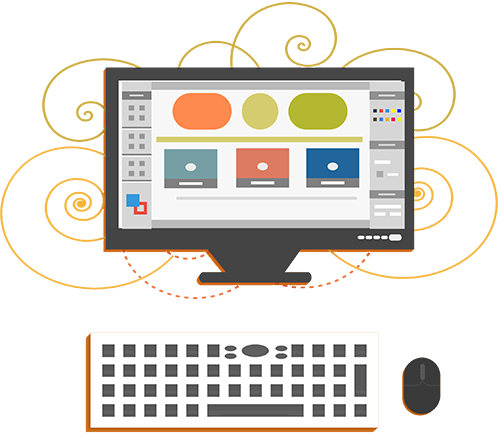 Websites for Accountants
By now you probably know that websites for accountants can be a very valuable asset; that is, if they are done properly. The sad thing is, many business owners, CPA's included, are tricked into believing that all websites are created equal. That couldn't be further from the truth. Titan Web Agency builds websites that are focused on attracting traffic and converting traffic. We focus on your visitors and the problems that brought them to your website. Then we guide them along the path to conversion so that your visitor becomes a customer. Having a website that nobody visits isn't ideal, that's why we have a strong emphasis on SEO based web design. Before we even start, we are considering keywords, and their appropriate placement.

If you're looking to get a new accounting website, be sure to ask about their SEO best practices that they integrate to the website. You may be surprised at their answer!
Pay Per Click for Accountants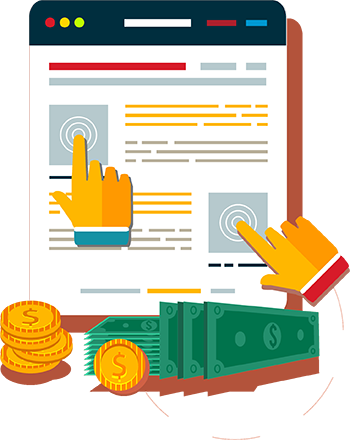 Pay per click (PPC) for accountants is an extremely effective way to generate new clients-that is, if you know how to do it. Unfortunately, like many small business owners, CPA's are lead to believe that if PPC doesn't work for you the first time around, that means it doesn't work, period. End of story. However, this isn't the case! The reason that accountants have trouble getting a good return from their investment with PPC is that they are either not targeting the right keywords, or they aren't building specific landing pages for their ads, or their ad copy just isn't enticing. Our focus when working on a Pay Per Click Campaign for accountants is to make sure we understand the issue that the searchers are having. What would prompt them to type in a certain search term? Then when they get to the page, what type of content would they expect to see? What type of content would help them? What would entice them to call? We then test these ads, and these keywords, these landing pages to see which is most effective at generating leads, and ultimately at generating customers. If your current PPC company isn't providing you with call tracking, lead tracking, and isn't able to tell you what keywords are getting the most clicks, what landing pages are most effective, and making suggestions to increase the overall effectiveness of your PPC campaign, then
we need to talk!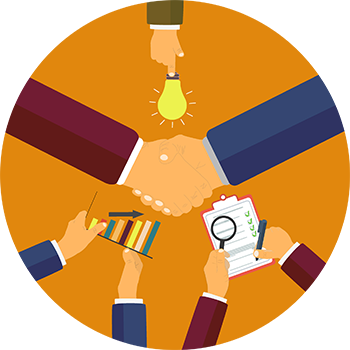 Content Marketing for Accountants
Content marketing for accountants is the cutting edge of internet marketing. The up and coming method that you should consider looking at.
What is Content Marketing
Content marketing is just what it sounds like; marketing your services by creating content. This could be creating a blog post that explains everything somebody needs to know about ERISA audits. Or perhaps, you create an infographic with 101 Ways to Save on Your Taxes.

There's dozen's if not hundreds of way's that a CPA Firm can use content marketing to gain a competitive edge in the marketplace. We help accounting companies develop a content marketing strategy that is designed to generate new leads, build their authority, and create a reputation in the market place. If any of the following sound appealing, then we should discuss content marketing further:
The ability to 'score' your leads automatically to qualify in or out certain leads
The ability to automatically send a follow up email based on an inquiry
The ability to segment your leads based on the pages that they have visited on your website
The ability to segment your leads based on their job role, and then send them specific messages tailored to them.
Content Marketing is the wave of the future, perhaps the most effective form of marketing that an accounting company can use. If you need help or have questions concerning content marketing for accountants,
contact us today
.
Social Media Marketing for Accountants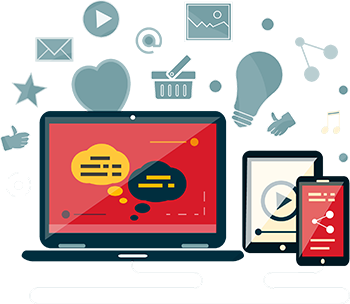 Social media platforms such as Facebook, Twitter, Instagram, Pinterest, and YouTube can provide your business with the opportunity to increase awareness of your brand with dozens, hundreds, even thousands of prospects with just the click of a button. Fortunately, many businesses (some of which are your local competitors), aren't able or willing to take advantage of social media. They either don't update their accounts regularly, or they simply haven't bothered to create a social media presence. You can have the upper hand. Titan Web Agency has mastered the art of condensing convincing copy into the small space of a Facebook post or an under-280 character Tweet. Social media marketing will get your name out there like simple business cards never could.
Contact us
if you have any questions about social media marketing.
Digital Marketing Resources for Accountants
Check out
our blog
for tips on how to improve your company's website and overall online presence. We've also published a workbook,
How to Use Social Media to Find Leads
, that will help any accountant that may want to improve their personal social media marketing habits.
Contact Us