Tyson Downs
Owner
Tyson Downs, the owner of Titan Web Agency, has years of experience working with small businesses and helping them meet their revenues goals. Prior to starting Titan Web Agency, he freelanced in SEO and Web Design while working in the corporate world. Tyson is a graduate of Brigham Young University, the father of 5, and a passionate
bodybuilder
.
Kat Ybarra
Account Manager
Kat is the Account Manager with Titan Web Agency. She is a tech-savvy business professional who specializes in customer relations and has been in the business for over 5 years. She is driven to create opportunities for clients to grow and succeed and help to achieve that goal in any way possible. In her free time, she and her son work with rescue animals and enjoy the outdoors in any weather.
Shannon George
Wordsmith
Shannon George is a freelance writer and editor based in Southern California. She is the former editor-in-chief of the digital trade journal SteelOrbis, and her creative non-fiction essays have been published in literary journals such as Two Hawks Quarterly. In recent years, Shannon has contributed web content to numerous online entities, including LIVESTRONG.com and the popular lifestyle blog Life'd.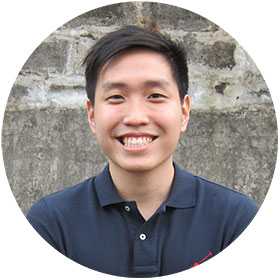 Charles Rafferty Sy
Graphic Designer
Charles is a graphic designer who specializes in Logo & Branding. His extensive skillset is the result of years of experience with both local and international clients. He is passionate, driven and easily motivated with ice cream (sometimes, too easily).
Jose Alvin
Web Developer
Jose Alvin is a web developer with extensive experience in HTML, CSS, JavaScript, PHP, Mysql and WordPress. Web development has made him a positive member of our team here at Titan Web Agency.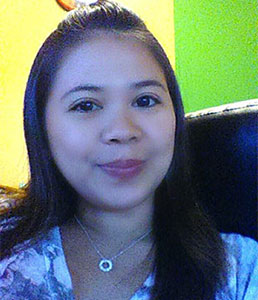 Manilyn Niala
Administrative Assistant
Manilyn is a dedicated Virtual Assistant and comfortable working on multiple SEO accounts. She is more than willing to face new challenges and great opportunities in life. She loves learning new things and always eager to get the task done right and get done fast.
Michael Wight
Content Writer
Michael Wight is a full-time freelance writer with over 12 years of writing experience. He is heading his own content writing firm, Michael Words, and also contributes to other websites. He is a digital marketing expert and enjoys playing musical instruments in his free time.
Heather Deveaux
Content Writer
Heather Deveaux is a freelance content writer that helps clients to create unique and engaging content. She holds a Master's degree in Adult Education and enjoys working on a variety of client projects to satisfy her love of learning. When she isn't writing content, she teaches others how to start their own freelance writing businesses. She loves to spend time with her family, hike, and travel as much as possible.
Peterz Gerhard
Peterz is a freelancer who has helped companies big and small execute their marketing, design, and development projects. He has been working on the Hubspot platform for over 4 years, bringing inbound marketing projects to fruition and success. In his free time, he enjoys teaching English, catching up on his reading, and cooking.
WE ARE HIRING
Web Designer
Web Developer
Graphics Design
Administrative Support
Outbound Calling
SEO
Local Seo Consultants
Writers
Titan Web Agency is always looking for amazing, team oriented, friendly people to add to their team. If you have experience in the fields to the left, and you are looking to contribute to an awesome team that values you and your talents, then send us your info! Show us some of your work, and your creativity. At Titan Web Agency, we not only help our clients Achieve Greatness, but our team as well!If you have the following skills, let's talk!
PHP
CSS
HTML
WordPress
MS Office (Word/Powerpoint/Excel, etc)
Copywriting
Content Writing
Graphic Design
Phone Skills
Send us your CV