Tyson Downs
Owner
Tyson Downs, the owner of Titan Web Agency, has years of experience working with small businesses and helping them meet their revenues goals. Prior to starting Titan Web Agency, he freelanced in SEO and Web Design while working in the corporate world. Tyson is a graduate of Brigham Young University, the father of 5, and a passionate
bodybuilder
.
Bianca van der Watt
Client Success Manager
Bianca is a Junior web designer and an administrative assistant. With four years of experience as a Freelance Assistant she has trained to perform highly in different fields making her skill sets very versatile. Her dedication is what sets her apart from anybody else. In her free time she enjoys traveling and horse riding.
Shannon George
Wordsmith
Shannon George is a freelance writer and editor based in Southern California. She is the former editor-in-chief of the digital trade journal SteelOrbis, and her creative non-fiction essays have been published in literary journals such as Two Hawks Quarterly. In recent years, Shannon has contributed web content to numerous online entities, including LIVESTRONG.com and the popular lifestyle blog Life'd.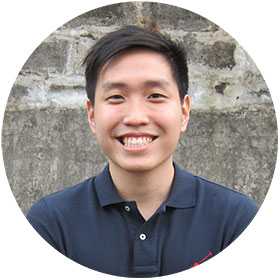 Charles Rafferty Sy
Graphic Designer
Charles is a graphic designer who specializes in Logo & Branding. His extensive skillset is the result of years of experience with both local and international clients. He is passionate, driven and easily motivated with ice cream (sometimes, too easily).
Tereza Litsa
Tereza Litsa is a social media and content manager and loves keeping up with the latest digital and marketing trends. She enjoys writing as much as reading and is always willing to create the next social community!
Jose Alvin
Web Developer
Jose Alvin is a web developer with extensive experience in HTML, CSS, JavaScript, PHP, Mysql and WordPress. Web development has made him a positive member of our team here at Titan Web Agency.
Charlotte Alexander
Administrative Assistant
Charlotte is an administrative assistant with Titan Web Agency. She graduated with a Bachelors of Art Degree from Chancellor University in 2012 majoring in Management Information Systems. She's been working as an Administrative Assistant for seven years and as a Customer Service representative for 12 years. In her spare time Charlotte likes to spend time with her husband of eleven years and their five kids.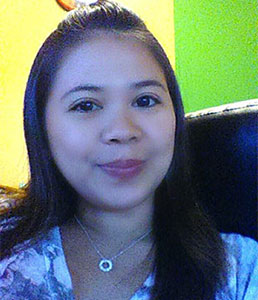 Manilyn Niala
Virtual Assistant
Manilyn is a dedicated Virtual Assistant and comfortable working on multiple SEO accounts. She is more than willing to face new challenges and great opportunities in life. She loves learning new things and always eager to get the task done right and get done fast.
Shayma Vawda
SEO & Outreach
Shayma is versatile employee and her specialties are social media marketing, SEO and writing. She has a passion for writing about health related topics, psychological issues and parenting. She is a mother of 2 and enjoys cooking and traveling in her spare time.
Sherise Van Dyk
Social Media Professional
Sherise is an avid art lover, freelance graphic designer, and contributing writer. She recently started doing SEO and social media management. Sherise also studies Literature and enjoys traveling.
Chad Venter
SEO Manager
Chad is an SEO manager dedicated to getting the best possible results. He keeps pace with SEO, social media and internet marketing trends and developments, and is always on the look-out for new opportunities. In his free time he enjoys spending time at the beach and traveling to new places.
Trevor Anderson
PPC Manager
Trevor is a passionate digital marketer with a MSc. in Marketing Management from the University of Buckingham. If he's not digging through ad accounts and formulating strategies to increase leads, he's exploring new places with his lovely wife or reading a good book.
Courtney Danyel
WordSmith
Courtney is a freelance writer and digital nomad with an MA in anthropology.
WE ARE HIRING
Web Designer
Web Developer
Graphics Design
Administrative Support
Outbound Calling
SEO
Local Seo Consultants
Writers
Titan Web Agency is always looking for amazing, team oriented, friendly people to add to their team. If you have experience in the fields to the left, and you are looking to contribute to an awesome team that values you and your talents, then send us your info! Show us some of your work, and your creativity. At Titan Web Agency, we not only help our clients Achieve Greatness, but our team as well!If you have the following skills, let's talk!
PHP
CSS
HTML
WordPress
MS Office (Word/Powerpoint/Excel, etc)
Copywriting
Content Writing
Graphic Design
Phone Skills
Send us your CV