Social Media Marketing for Dental Professionals
Social Media Marketing for Dental Professionals
Get customized, targeted and effective social media posts from a leading marketing agency
Are you a dental professional struggling to create and manage social media in a way that is producing results for your practice? At
Titan Web Agency
, we know that you didn't get into dentistry to worry about what you'll post on social media this week or next. That's why we offer a fully customized and targeted social media marketing plan that will help you buy back your valuable time so you can spend more time helping patients and less time worrying about whether or not your scheduled posts went out properly.
Book a discovery call to find out if our social media marketing plan is right for you
Social Media Marketing for Dentists
Social media marketing is only a small part of the overall content marketing plan that every dental professional needs to have. If you are struggling to create content on a regular basis, or you aren't sure what to post on your social media profiles, we can help. Social media marketing not only helps dentists to stay connected to their clients when they aren't in the office, but it helps to provide a basis for
education and information about dental care
and oral hygiene in general. The more your audience knows about what you do, the better informed they are to make a decision to work with you. Social media marketing includes creating and posting content on platforms such as Facebook, Twitter and Instagram, but the amount of work that goes into planning, preparing and scheduling those posts create a huge barrier for many working professionals.
Why Work with Titan Web Agency to Grow Your Dental Practice
We specialize in helping dental professionals expand their reach and get a solid return on their investment through a full-scope
marketing and advertising plan
. We have worked with hundreds of dentists to create marketing plans that capture their market share and provide insight and advice to the people who need it most: their clients. Our experienced team works with you to determine what kind of social media posts you need to be creating and we develop an entire plan around your marketing goals. Our social media marketing plan includes:
The development and delivery of social media posts for the platforms that are relevant to you and your business

We help recommend the best social media platforms for your business: Facebook, Twitter, Instagram
You'll have a chance to review and approve all social media before it's posted

We'll take care of all of the scheduling and posting and ensure that any issues are dealt with swiftly and effectively - you know how valuable troubleshooting is if you have ever tried to schedule social media posts yourself! We take the guesswork out of what's going wrong and ensure that your content is seen by the people it serves the most.
Our social media marketing plans start at $249 per month. This includes everything mentioned above, as well as an initial discovery meeting. Contact us today for more information.
Social Media Marketing is Part of a Bigger Plan for Success for Dentists
When you hire Titan Web Agency, you'll benefit from our complete view of your business. Ensuring that your social media posts are developed and delivered is just a small part of what we do. We also offer
search engine optimization
for organic growth and development. Our
web development
and content creation for your website ensure that when visitors land on your website, they know you are the right dentist for them. Our team can also help you create a full content marketing strategy including blogging,
Google Ads
and more.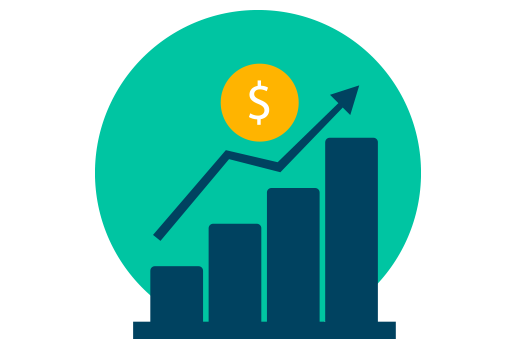 Titan Web Agency Helps You Grow Your Dental Practice
A lot of work goes into creating effective and meaningful social media posts. We're proud to be able to offer a stream-lined service for our dentistry-based clients and show you how you can improve your reach and impact in your immediate area and beyond. Want to learn more about how Titan Web Agency can help your dental office reach more people while educating and informing the public about your services? Contact us today.
Contact Us