Episode 51: 5 Ways to Get More Visibility to Your Website
Episode 51: 5 Ways to Get More Visibility to Your Website
Using your website to position yourself as an authority in your field will give you a big advantage over your competition. In this episode, Tyson talks about the 5 different ways to make your website more visible.
What was discussed?
The quote for the day is: "Don't watch the clock; do what it does. Keep going." -Sam Levenson.
5 ways to get more visibility on your website:

Speed up your website.

Use this Google tool or try this Pingdom tool to check your website speed.
Compressing images can also speed up your website.

Update content regularly.

Use your blog as a tool to update your website.

Use search engine friendly URLs.
Use a Sitemap (the map of your website that tells the search engines what is on different pages).
Be sure that your website is responsive.

Websites should be optimized on different platforms.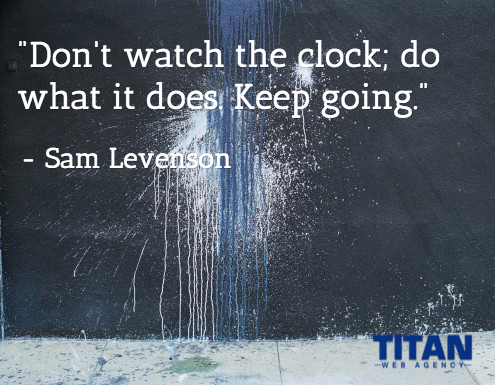 Podcast: Play in new window | Download