Episode 1: Introduction to The 10 Minute Healthcare Marketing Podcast
Episode 1: Introduction to The 10 Minute Healthcare Marketing Podcast
Thanks for checking out the inaugural episode of The
10 Minute Healthcare Marketing Podcast
. Tyson Downs is the owner of Titan Web Agency, an
online marketing company
that caters almost exclusively healthcare professionals to increase their web presence and help improve their web marketing. In this episode, we will learn more about Tyson and Titan Web Agency and the goal of the podcast.
What was discussed?
Learn about the man behind the show, Tyson Downs.
Learn how to get more patients and build your brand
Future Podcast episodes will help you learn how to get your marketing set up on auto pilot by having a high converting website and a proper online marketing strategy.
The goal of the podcast is to see you, the listener, succeed online.
Daily Dose of Motivation "If you continue to do what you've always done, then you continue to get what you always got."
How bodybuilding is similar to marketing and how you can improve your business.
Take charge and ownership of your desired result.
Be a leader of your industry and build your brand effectively.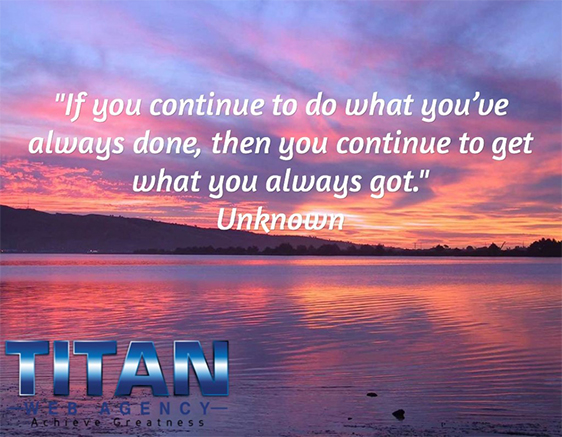 Podcast: Play in new window | Download